Welcome to 6883 Alydar Corte
Beauty is in the eye of the beholder. For those with an eye for timeless, romantic and neoclassical design, that feature the best of artistry, architecture and quality detail, this Rancho Santa Fe mansion represents perfect beauty.
Listing Price $10,700,000
Sold price $11,000,000
6 Bedrooms · 10 Bathrooms · 12,500 Est. SF · 2.69 Acres
Beauty lies in enjoying panoramic views From your private oasis
Perched high in the private gated community of Del Rayo Estates and just a short 10-minute drive to the ocean, this luxurious estate beholds one of the most magnificent, breath-taking views from any home in Rancho Santa Fe. The 120 thousand gallon salt water pool tempts one to immerse oneself in its coral beauty during the day and invites one to sit by its side to enjoy the sunset in the evening.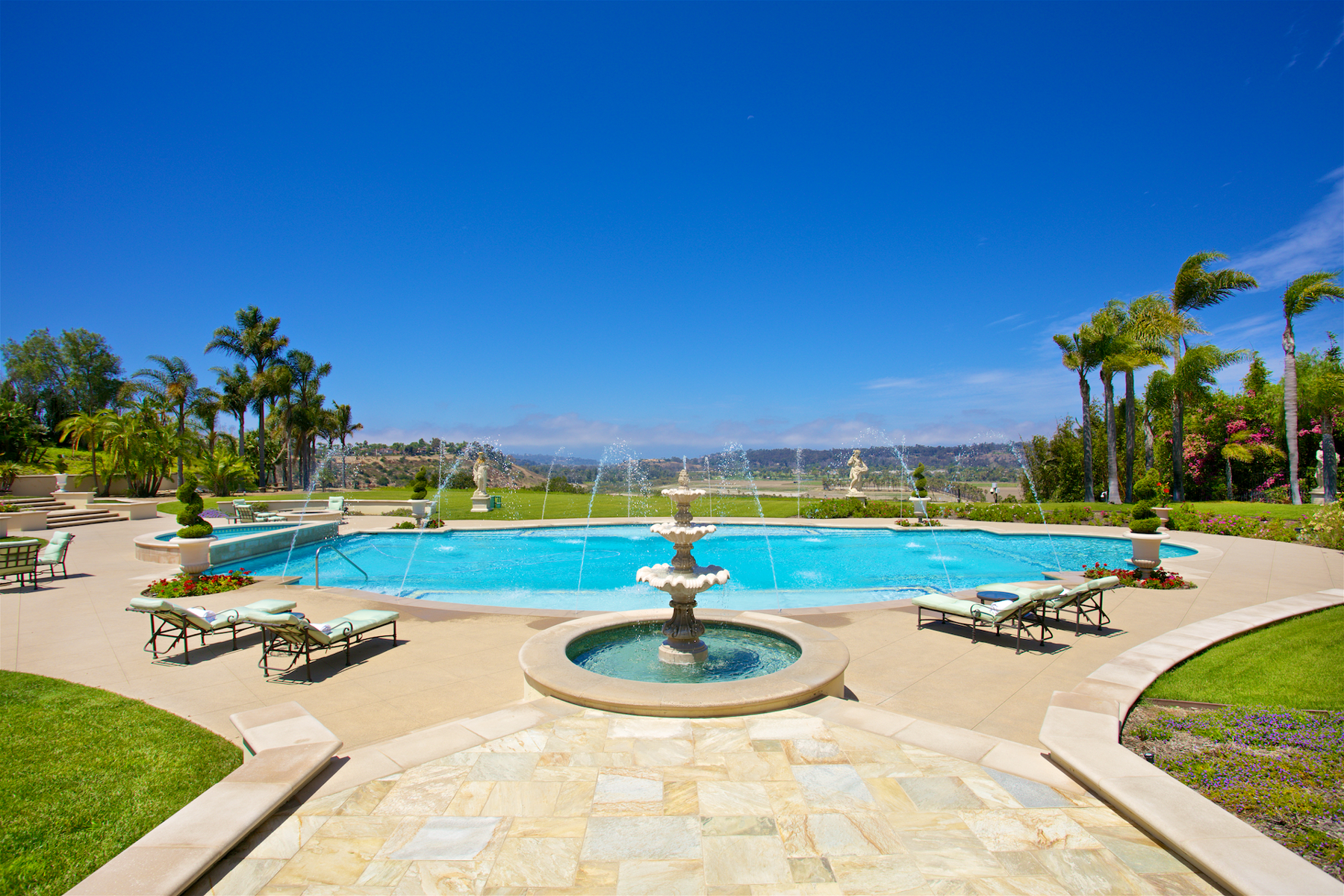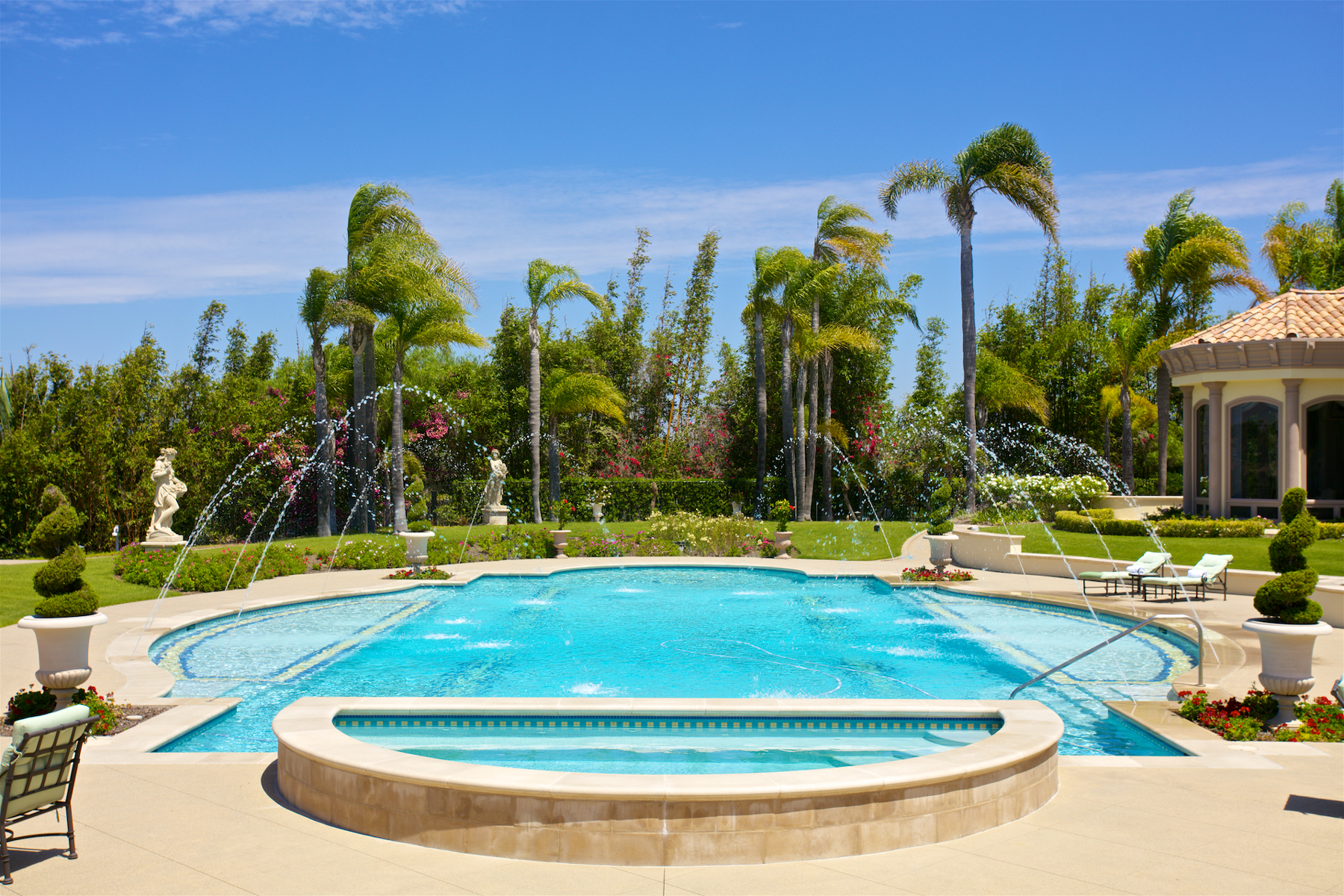 Beauty lies in Marrying art ...
The magnificent foyer, the Austrian crystal chandelier-lit hallways, and the grandeur of the living and dining rooms offer the perfect setting for spectacular balls and galas for friends and VIPs.
... with life
The single story layout and special features such as classic Hollywood style movie theater, grotto wine cellar, tennis court and children's playground. The true beauty of this home lies in its ability to marry art and luxury into a family-friendly oasis.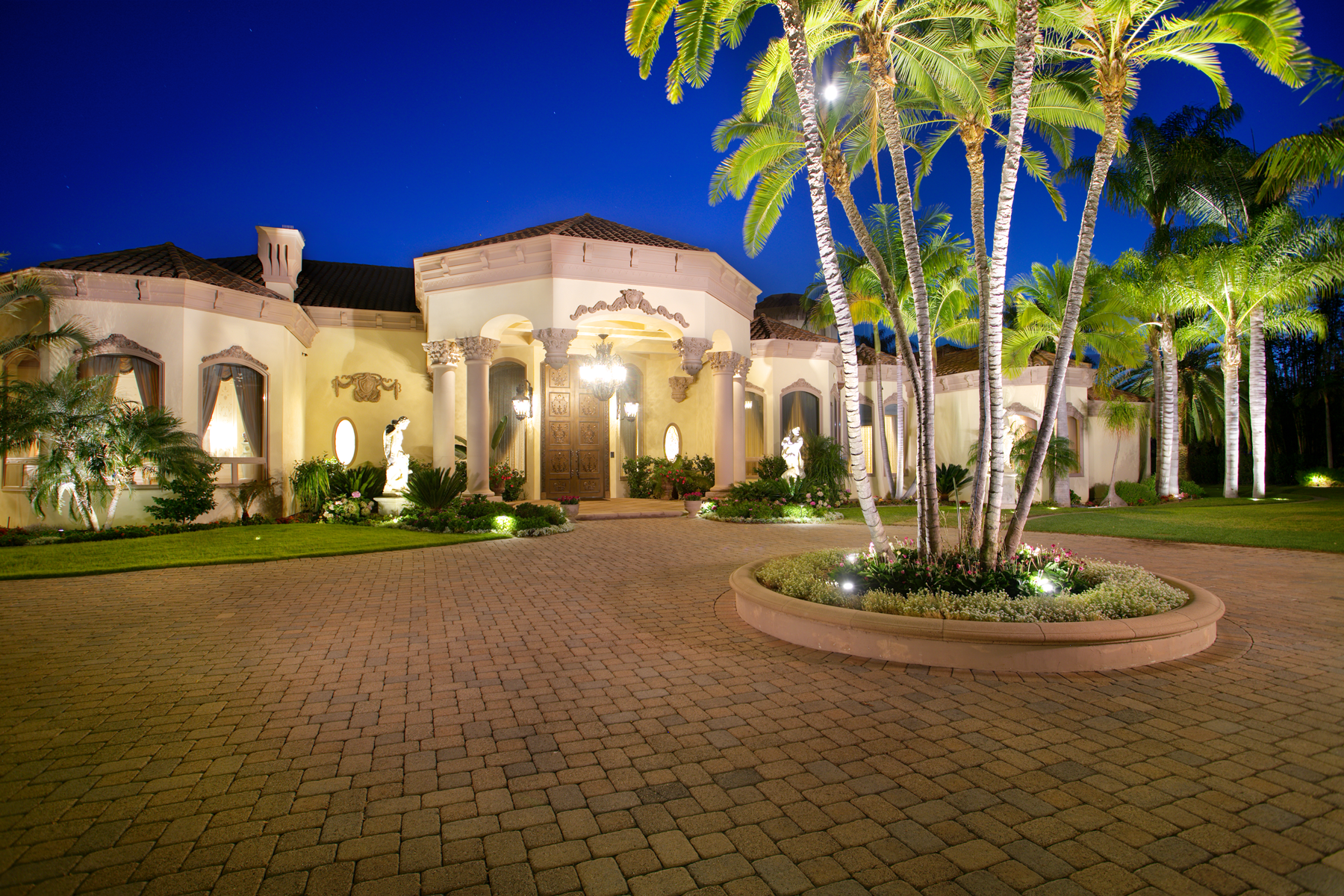 Beauty lies in timeless quality and classic design
The passionate attention to detail throughout the home is one of the most precious gifts the architects and designers left behind. Beauty surrounds you — from the colorful palate of the stained glass dome to the hand-painted murals, from the groin-vaulted ceiling to the corbels that accent their base, from the intricate carvings in the many hand-carved coffered ceilings to the laser-cut slab marble along the infinite hallways.
Beauty lies in capturing your future
Whether you plan to call this estate your permanent residence or your vacation retreat, you'll always feel like you're on a holiday. Celebrate success in this timeless estate and let your legacy live on in the memories you create here with family and friends.
Essence
Smart Controlled Home
Tennis Court
2 Spas
Steam Showers
Sauna
Playground
Wine Grotto
Home Theater
Double Security Gates
8 Car Garage